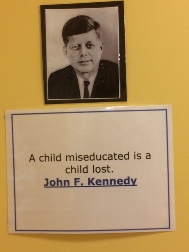 Who are we?

We are a recruitment specialists who have worked with young people in order to support development. Due to the political climate we do not work with the government nor do we intend to. This is a completely independent program where children come first, not politics.
We look at linking education and employment directly.
· This is not a school. It is an extra-curricular program.
· You must attend with your children.
· This is not a babysitting service.
· Parents cannot leave the building whilst the children are on the premises.
· Children are the responsibility of the parents at all times.
Why do we do what we do?
· This is a very important program as school standards do not help to meet employment needs.

· Your children will be better equipped if they become a part of our program.
· We want to have a positive and lasting impact.
· We have been asked to work with schools and colleges as adhoc career days are insufficient.