Provide business and employment support for parents looking to set up a business or help a growing and existing business.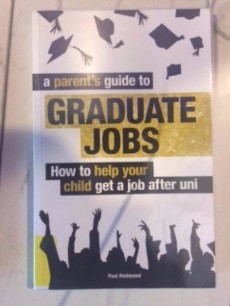 Providing a space to help currently unemployed parents to find a their career path, as well as helping them establish their own business models. Supported by a qualified job analyst who has mentored over one-thousand graduates.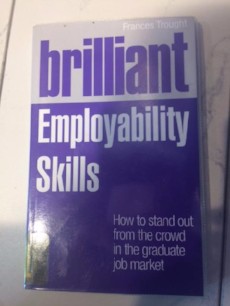 FAQs

Can we pay with our tax child credit?

I'm afraid you cannot use your child tax credit, therefore we understand that you may not be able to access our service full-time for a thousand pound a month, if you are just starting out in business.


Who am I?

Michele Wright, I am qualified in Business Management, with a degree in marketing. I am also a qualified councillor who does mentoring. I have mentored 1000 graduates into jobs. I have experience in setting up childcare facilities, and I have experience in child development, neuro linguistic programming. So everything I am doing in setting up this workplace crèche is bringing together all the skills I already have.
Why am I doing this?

When I worked at Carving Careers CIC, I had lots of women coming in who had children, and wanted to get back into their careers. They would come into my office, one of them would drop the child to nursery, then she would come to my office and she would have already been up three or four hours. By ten in the morning she was already falling asleep at the desk and it would look like she had done a full days work already, because she would have been up and down all night. Then she would take the child to nursery on the bus, afterwards she would come back to my setting. Only to bang her head on the desk, falling asleep and I had seen this a few times with parents. I had seen the struggles that they've experienced, but didn't really understand it because I hadn't had a child of my own. Now I have a two year old, and completely understand the situation. Last night I was up three or four times for the night, and I still have to get up and work. It is a challenge and it is very hard to stay focused. You need a support structure. We are that support structure for parents. We offer that support structure for parents. You can come to work and juggle the childcare at the same time, whilst tying to bring in the money. So hopefully it will reduce the economic barriers that people face, from utilising childcare while trying to get their business going. You become a victim of the situation, you cant afford the childcare, you cant get the business going and you are just going around in circles. We are here to help you break this cycle of frustration by providing holistic service to parents and their children all around.


What is it?

A workplace, work on your business or even if you were looking for employment and you just want to book morning or afternoon session you can just come along. I will do your CV review for you, give you some guidance around careers and what your next step should be or you might want to start thinking about a business and I can help you talk through whether it is viable, do some research, maybe put together a business plan. If you definitely know what you are doing or you're not sure I can help you. If you definitely know what you are doing, such as if you've already had a business growing for a number of years, and all you need is the desk space and the childcare you can utilise the basic level of service. If you feel you need a little extra support you can also come for additional support like I did. Because this is what I have experience in. I worked as a pay analyst and I have about fifteen years of work experience so I am sure we would be able to help you get to the next stage.


Where is it?

We are open office hours, Monday to Friday from 9:00 am to 5:00 pm, and we are based in two different locations. There is a City Centre location and a location in the north-west of Birmingham. People who subscribe to our service are given the specific location. We do not accept drop-ins, due to being diligent in regard to safeguarding, you do have to be signed up to our service. If you do have an interest in joining us then contact us and we will give you the specific details.
How Much?

The service is open for everyone to use, if you are a parent or guardian with a child under 5 or if you have an child over 5 years old our service is available during the holidays and in addition it costs twenty-five pounds per session. Twenty- five for a morning or afternoon session, and fifty pounds for the whole day. Two-hundred and fifty pounds for the whole week, which would be one-thousand pound for the month if you use our service full-time. I'm afraid you cannot use your child tax credit, therefore we understand that you may not be able to access our service full-time for a thousand pound a month, if you are just starting out in business. The idea is that it breaks up the routine if you are working from home, and you need just a day or two out to get extra help then you come to us. If you are already running a business you can probably sustain the cost of childcare, and you may want to use our service full-time which you are welcome to do.

How to join?

All you need to do is look for our contact details and decide which days you would like to come. Please fill out a child information pack and parent information pack so we can ascertain who you are and what you need. You simply pay, book and come in, we confirm and we look at continually developing our service, so if you are unhappy and have any complaints or concerns then please speak us directly. Our aim is to help people back into work or to keep them in work. You can pay by Paypal or Stripe, via our website.
See join now page.
The future of work is human.